Stogumber Cricket Club Summer Ball 2018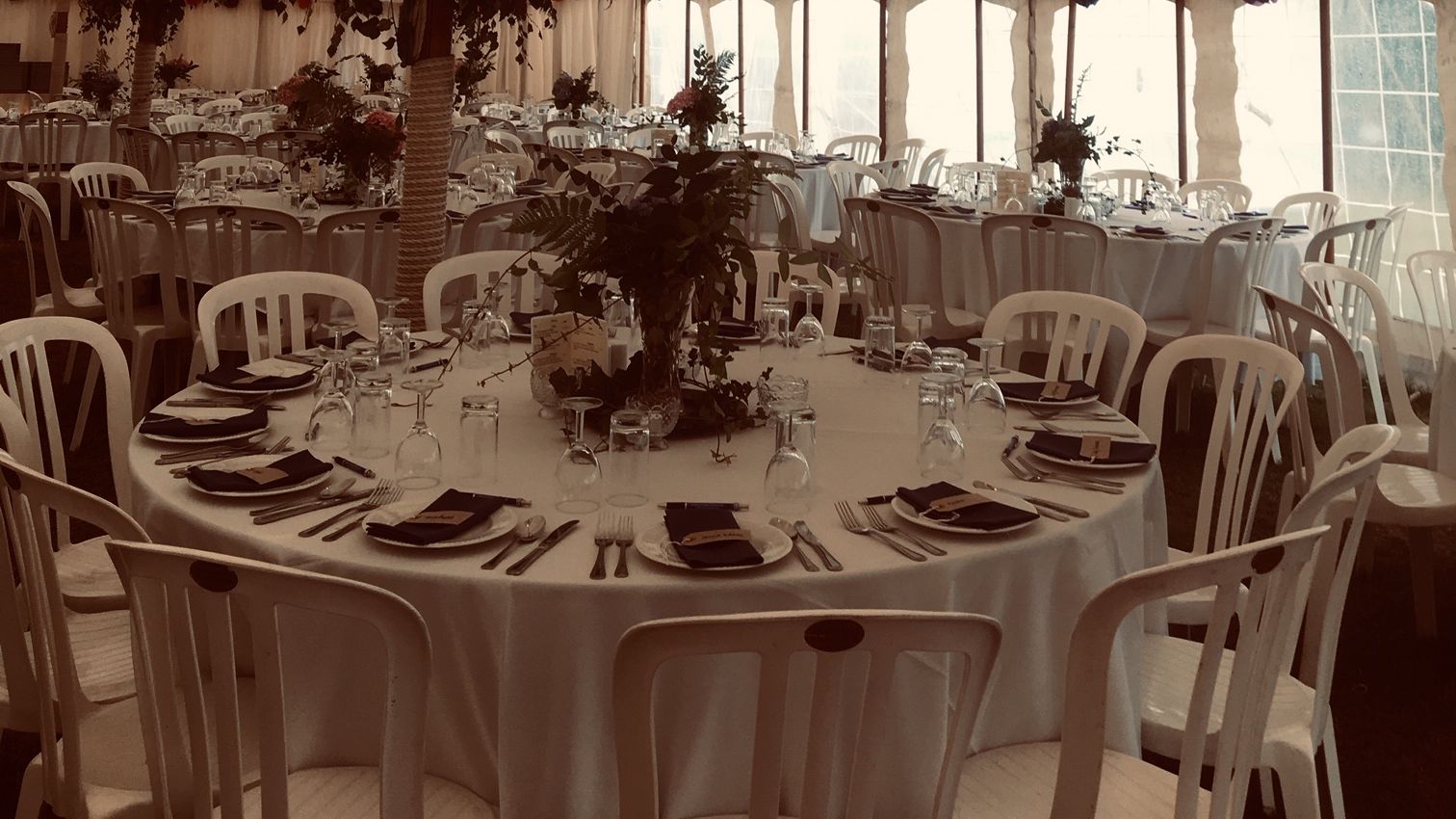 Stogumber cricket club wanted to raise funds for a refurbishment to its clubhouse. But it was also an opportunity to join up with a local charity and help them to raise money and awareness for their cause, a charity which had worked closely with the cricket club for several years.
Having invested many man hours in weekend festivals and sponsored walks, it was decided to host a summer ball in their own marquee which would take less effort but maximum impact. It would also be a great opportunity to showcase the marquee as a venue for other events. We set to work making posters, posting on social media, arranging caterers, sourcing auction items, hiring furniture, booking bands, buying wine and inviting people to come. Within just a couple of weeks the tables were almost full and we were thinking about how it would look. A team of creatives put together a theme for the room and we waited for the big day to arrive. The night was a big success, raising over £3,500 for the cricket club and allowing Elliot's Touch to make around £1000 from raffle and auction items.
A successful event all round!