The Hoppy Mare exhibits at first event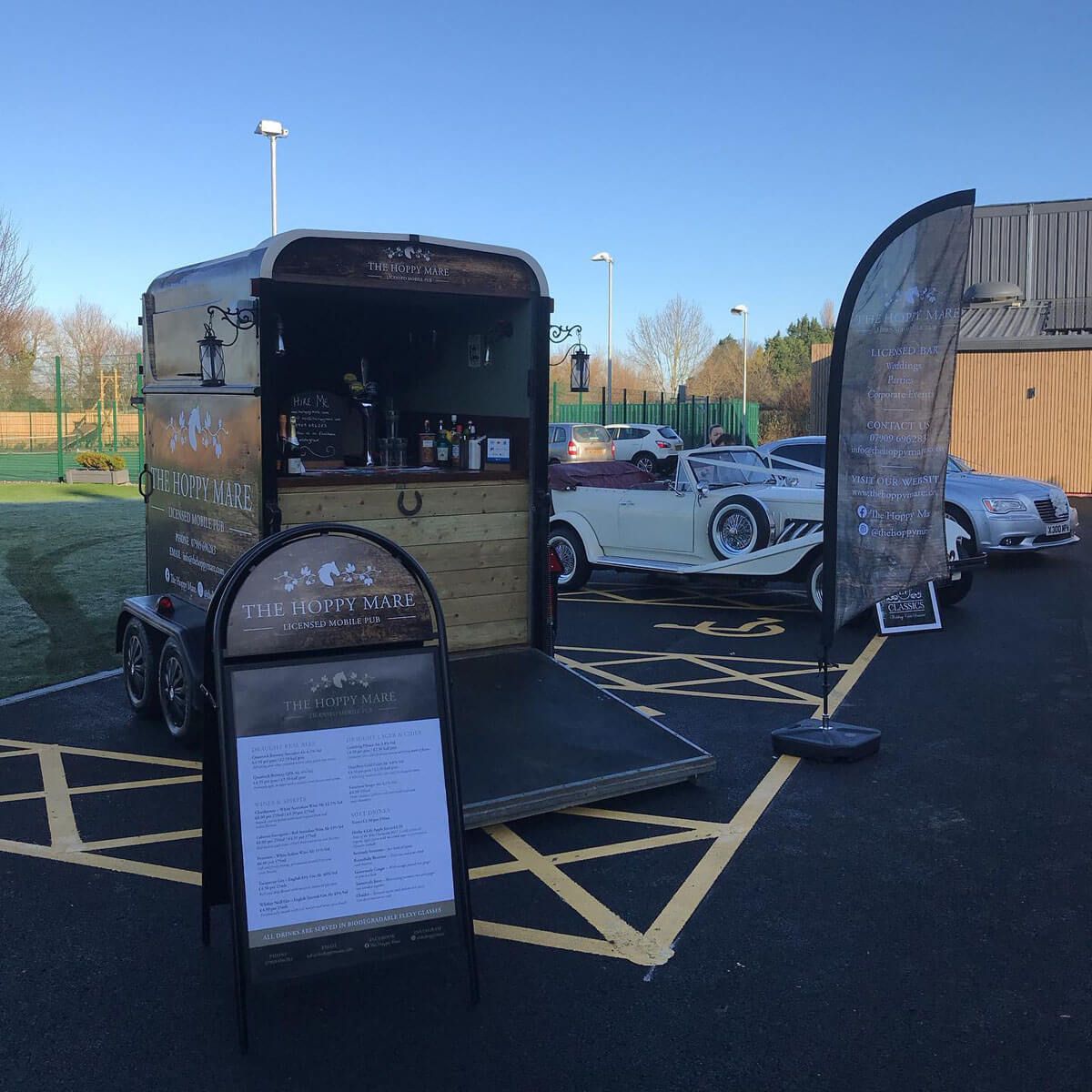 Peacock Marketing is proud to announce the launch of The Hoppy Mare at the Bridgwater Wedding fair on 19 January, having provided a range of marketing services to the company.
The mobile pub, based in West Somerset, provides a converted horse trailer for functions including weddings, parties and corporate events. The Hoppy Mare owners approached Peacock Marketing late in 2019 to provide a complete suite of services including logo design, website and content, graphic design and print buying.
"This was a really fun project and I am delighted to be able to help The Hoppy Mare to create such a professional and stylish image for its 2020 launch," said Laura Hogevold, owner of Peacock Marketing. "We sorted everything for them including logo design, website content, design and print of flyers and posters, organising the printing for the trailer itself and tutoring Jim on using the technology available to him to help him grow and develop the business."
Speaking about working with Peacock Marketing, Jim Hewett, Owner of The Hoppy Mare said:
"From conception to the launch of our website Laura was extremely knowledgeable of what we needed to do to reach out to our potential clients. Her enthusiasm coupled with the level of support and assistance we received has helped us lay a solid foundation for our new business. We will have no hesitation in recommending Peacock Marketing and continue to work with them in the future."